5 Beverage Industry Trends to Watch in 2021
The beverage industry is undergoing significant changes as it strives to keep up with evolving consumer demands. As millennials become the largest generation cohort of the population, they have significantly impacted the trends of the beverage industry. Beverage manufacturers must understand millennials' values, behaviors, and preferences to get ahead of their competition.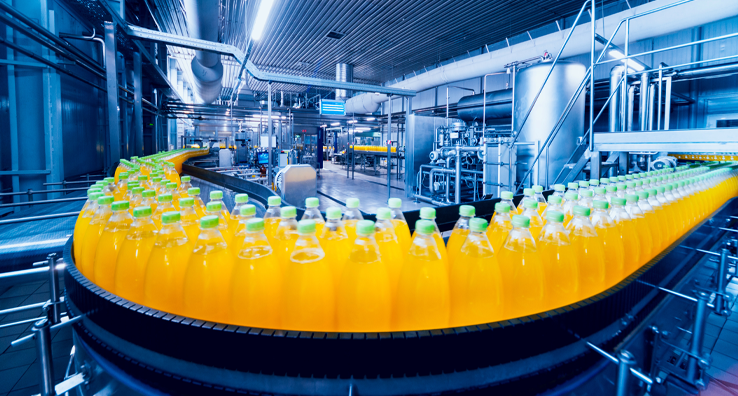 From the rise of more sustainable packaging to an increased focus on health and convenience, beverage companies continue to innovate to grow their popularity in an increasingly competitive beverage industry. Here are five beverage trends that will have an even greater impact on the industry in 2021.
1. Increased Focus on Health and Wellness

Health and wellness have never been so high on the value hierarchy of consumers as they are now. Many consumers have turned to healthier options and look for drinks that incorporate essential ingredients, such as vitamins and nutrients. Millennials are more health-conscious than previous generations, and they're more willing to try alternatives to traditional soft drinks.
Healthy drinks like plant-based waters, kombucha, and other functional beverages have gained increased popularity recently. Last year U.S. retail sales of refrigerated kombucha and other fermented drinks were up 21% alone! Beverage manufacturers need to focus on their products addressing various needs, rather than just focusing on one specific function.
2. Convenience

In the past, beer and sodas were mostly the only beverages that came in cans. But not anymore! Canned wine, hard seltzer, cocktails, cold brew, and even water have become mainstream. Your consumers crave convenience, and it's essential to make sure that your products offer the grab-and-go convenience that fits into the busy yet healthy lifestyles of your consumers.
3. The Rise in Luxury or Premium Alcoholic Products
Over the past two decades, consumers have gravitated toward more premium alcoholic beverages. While COVID-19 has dramatically impacted the alcohol industry in 2020, the premium and super-premium tiers showed the highest sales growth rate. Consumers are becoming more sophisticated drinkers, looking for authenticity, and wanting more for their money. Consumer values are being redefined with a focus on quality and uniqueness.
4. Sustainability
A recent study on corporate social responsibility by Cone Communications found that 88% of consumers are more loyal to companies that support environmental issues. The search for alternative solutions for plastic packaging will become the main topic in 2021.
Heightened consumer awareness of sustainability has driven companies to demonstrate more sustainable methods and environmentally friendly ethics. It's also critical to build a culture of environmental sustainability at your facility. Creating a culture that is environmentally focused starts with your employees.
As obvious as it may seem, the more your organization invests in training and creates more awareness of environmental issues, the easier it becomes to establish a sustainability culture.
5. Increasing Competition, Declining Margins
Profit margins are deteriorating for many businesses in the beverage industry. Rising inputs from the items mentioned above are significant factors, as is fierce competition. As costs continue to increase, many beverage manufacturers are hesitant to pass those costs to their consumers – further threatening profit margins.
In 2021, it will be critical for beverage companies to look for methods to decrease production costs in their facilities. One way to reduce production costs is to develop a robust training program that quickly and effectively brings your employees up to speed.
An employee is more likely to be productive when they understand what is expected from them and are given the training needed to perform their job-specific tasks in the facility. Training gives confidence, and confidence leads to employees that are productive.
Also, workplace injuries cost manufacturing companies billions of dollars each year. A well-trained workforce will prevent costly safety incidents from taking place, leading to additional cost savings.
Research shows that businesses with high employee engagement significantly outperform those with low engagement. Check out our Building a Solid Training Program eBook to learn how to create an effective training and engagement program at your facility.